Star Ferry Musing #157. USA. NY Times article on my home
Written by Robert Wu for his family and friends
To read all previous 156 SFM articles, please access http://www.starferrymusings.com/
If you wish to discontinue receiving SFM articles, please drop me a line.
如您不願意收到這些文章, 請告知.
*********************************************
I began reading the New York Times 60 years ago. I found the newspaper trust worthy and have become addicted to it.
Recently, as I was reading an article in the Real Estate section of the NY Times, I saw an invitation to submit readers' homes as possible topics for future articles. On a lark, I sent in a letter with two photos and expressed my interest. The writer for the weekly column The Hunt, Joyce Cohen, contacted me and chose my home for an article.
Joyce interviewed me for a couple of hours, sent a photographer to take pictures of my home, and viewed my home remotely via the FaceTime video app. We practiced all due caution during this Covid pandemic.
Below is the article that appeared in the New York Times on February 25, 2021.
**********************
https://www.nytimes.com/interactive/2021/02/25/realestate/25hunt-wu.html
The Goal: A One-Bedroom With a View in Queens for Less Than $650,000. Which Option Would You Choose?
Recently widowed, he returned to his home borough after 40 years in the New Jersey suburbs. Could he find the home he wanted at his budget?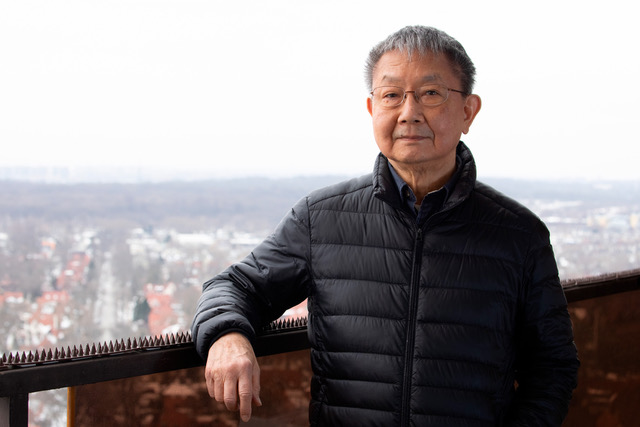 Robert Wu returned to his home borough of Queens after 40 years in New Jersey. He was looking for a one-bedroom for under $650,000. "I wanted to have everything I need, which is privacy, view, convenience, nice construction, good layout, things like that," he said. Tom Sibley for The New York Times
For 40 years, Robert Wu and his wife, Sally, owned a three-bedroom house in Ridgewood, N.J. They reared their son and daughter there, and rented out the house for 20 years when Mr. Wu worked in Hong Kong and China. Their renters were "mostly Japanese executives, and except for one they were good tenants," he said.
But after Sally died two years ago, "the house became too cavernous, too lonely," he said. "There were parts of the house I never set foot in. It brought back a lot of memories, so I decided to sell the house and move back to New York."
Mr. Wu, 77, grew up in Flushing, Queens, after immigrating from Hong Kong with his family as a young teenager. He studied engineering at New York University and later went into management.
"I realize that, at my age, the apartment will be the last home that I will have," he said. "So I want to make sure it will be a home I don't mind living in for the rest of my life. I wanted to have everything I need, which is privacy, view, convenience, nice construction, good layout, things like that."
With a budget of up to $650,000, he began looking for a one-bedroom in Flushing, dense with Asian restaurants and food vendors. "I don't like to cook," he said. "I was spoiled because my wife was a good cook and she taught Chinese cooking for a while, so having access to ready food was important to me."
But while Flushing's food was appealing, its teeming sidewalks weren't. "The frenetic energy does not fit my sentiment right now," he said. "I value serenity."
As for the housing stock, there were plenty of six-story apartment buildings with elevators, but he found them uninspiring.
So he headed south to Forest Hills, a neighborhood he was familiar with from his school days. "I had a very good feeling about Forest Hills," he said.
With the help of his agent, Christine Wei of Exit Realty One, who was referred by a friend, he saw nearly 40 places. "I was feeling guilty that I was overusing the real estate agent," he said. "She was almost ready to give up on me."
He discovered that Forest Hills's high-rises — many built in the mid-1960s and loaded with amenities like parking garages and private outdoor space — were more to his liking.
Among his options:
No. 1
Gerard Towers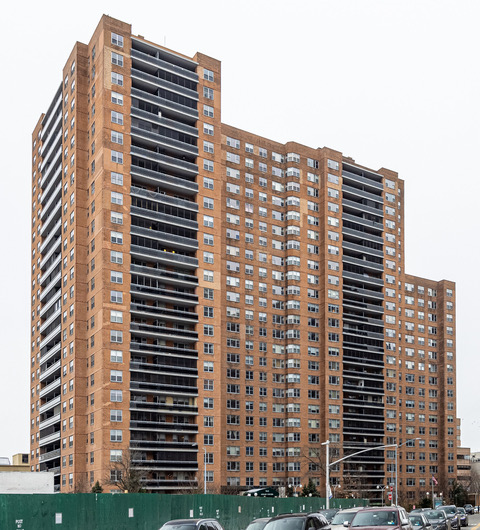 Tom Sibley for The New York Times
A one-bedroom on a high floor in this 25-story building near Forest Hills Stadium was around 1,000 square feet, with a dining room and a balcony, but it needed renovation. The price was $525,000, with monthly maintenance in the high $1,200s.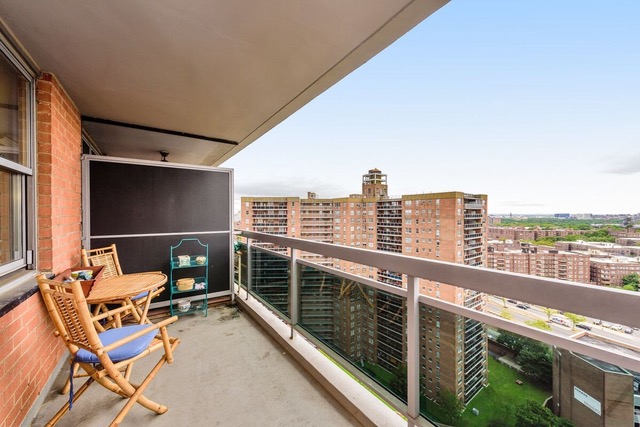 Gerard Towers Courtesy of Steven Baroumis/SBNY RE
No. 2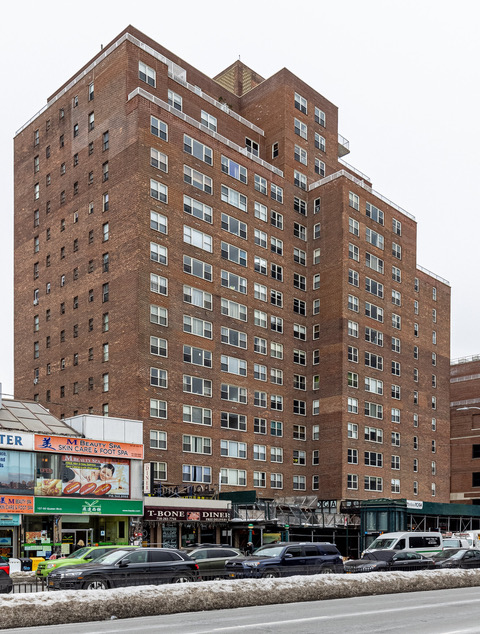 Tom Sibley for The New York Times
This one-bedroom, near the top of an 18-story building on Queens Boulevard, was around 1,000 square feet, with a dining room and two sunny terraces. The E/F express stop was just downstairs, and the building had a loose rental policy. The price was $575,000, with maintenance of a little over $1,800.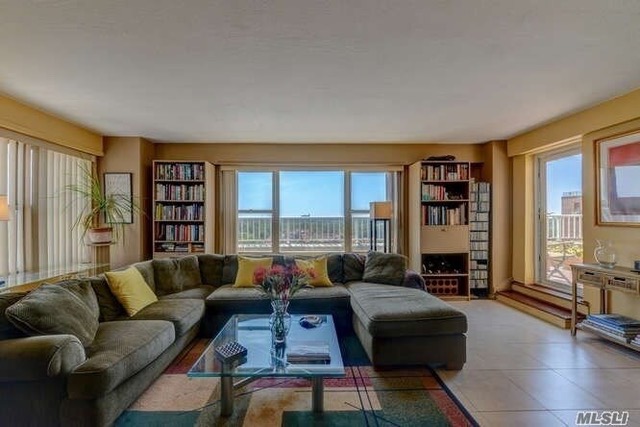 Lane Towers Courtesy of Frank Maiorca/Keystone Realty USA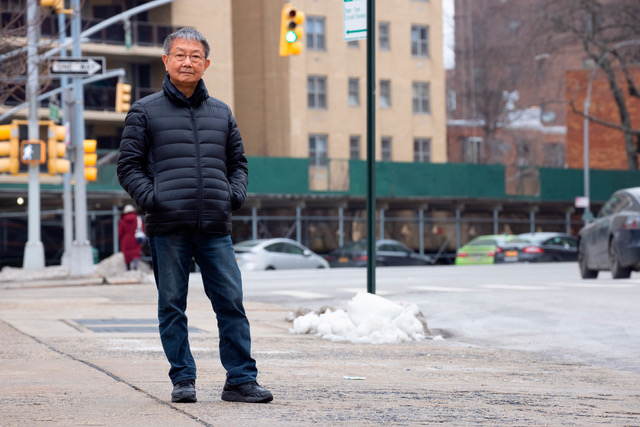 Kennedy House
At Gerard Towers, the proximity to the stadium was a problem. "They don't play tennis there anymore," Mr. Wu said. "They play rock music."
At Lane Towers, the two big terraces were tempting, but "they are in the sun all day long, from sunrise to sunset," Mr. Wu said. He knew the intense sun would discourage him from using them much.
What's more, the building policy allowed unlimited subletting after two years, which Mr. Wu thought would mean too many transient tenants.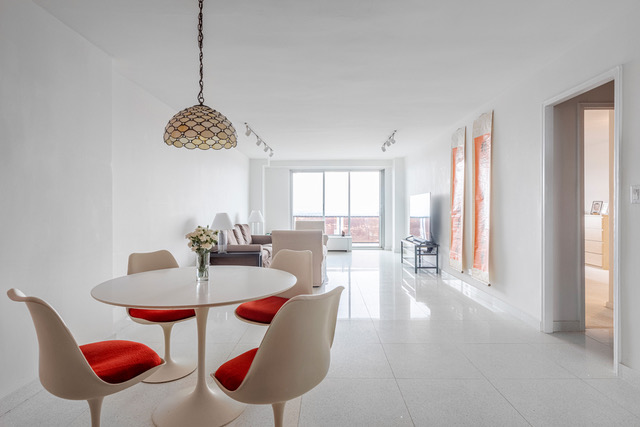 He saw several units at Kennedy House, and loved the one with the gleaming upgrades, all white tiles and marble.
"He was attracted by the seller's high-quality renovation work," Ms. Wei said. And in the building's garage, there was a "parking space available right away" for $200 a month.
Mr. Wu, who had been staying with his daughter in Manhattan after selling his New Jersey house for $667,000, negotiated the price to $465,000 and moved in over the summer.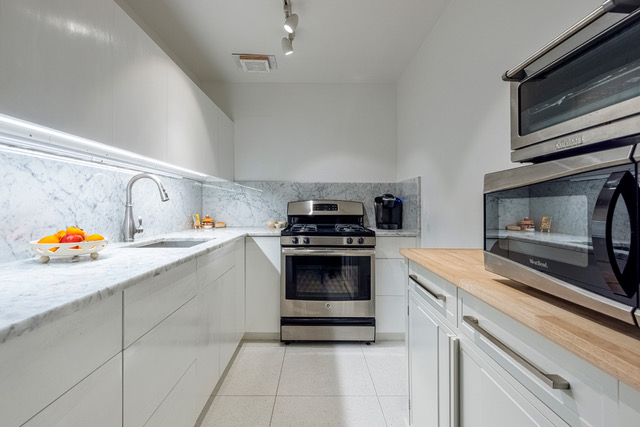 The seller's renovation made for "an uncluttered, open feeling that is soothing to me," he said. "I am starting to call my apartment the White Castle. The staff is really friendly, and they make me feel at home."
He endured a few months of renovation from a neighbor in one direction, and then smelly cigar smoke from a neighbor in another, until he resolved that issue by building a one-way baffle on an exhaust vent in the kitchen, allowing air out but not in.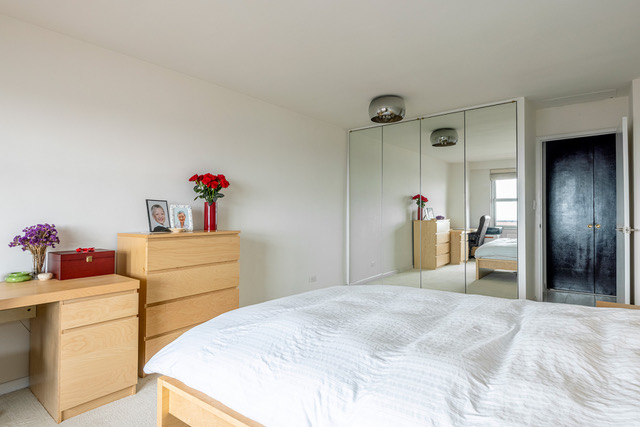 Mr. Wu sometimes wondered why people so rarely use their balconies. Now that he has one, he understands — despite the dramatic view.
"I love to have the option of opening the door and going outside, but inside the apartment is more comfortable," he said.
It gets windy so high up, and he feels a little queasy looking down: "I go out there, I look outside, and I come right back in."
Although he sculpts food from clay — ceramics is his hobby — he has little use for the kitchen, which is modern and pristine. He eats mostly takeout, but "once in a while, I make noodle and soup," he said. "That's all I cook, so the next person who buys this apartment will have a very clean kitchen."
*****************************************
Note: If you enjoy reading this blog, feel free to forward it to your friends. But please do not modify this blog in any manner.