Written by Robert Wu for his family and friends

As a continuation of SFM #18, this describes the conclusion of the model battle sword project. it took a total of two weeks to complete.
A piece of leather was shaved to proportionate thickness to make the model scabbard.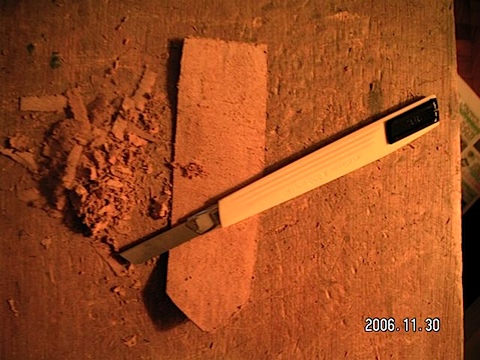 The piece of leather was folded, stretched to shape, and stiffened with Elmer's glue to keep its shape.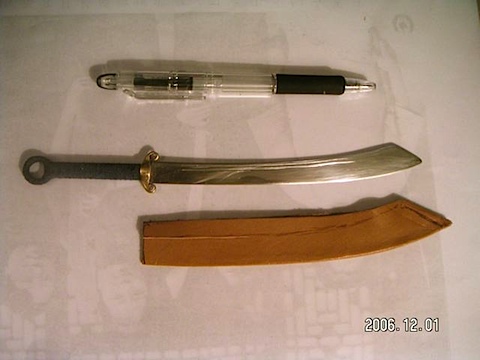 A copper wire was soldered to form rings for the straps.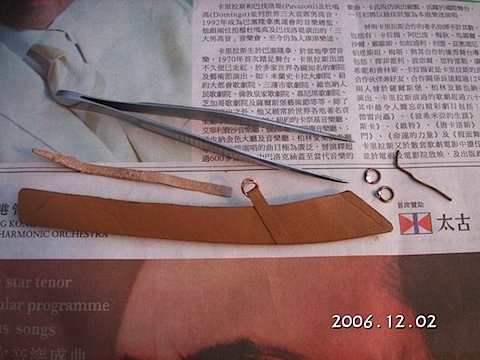 The sword is strapped into its scabbard, ready for action.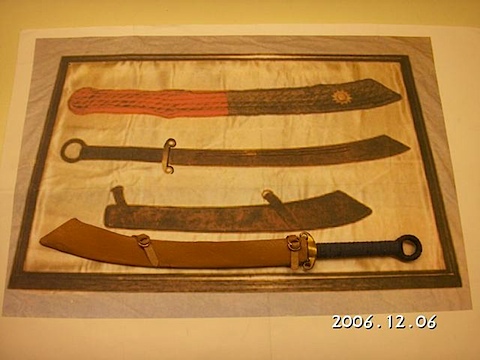 The sword bag was sewn and ties were glued to it.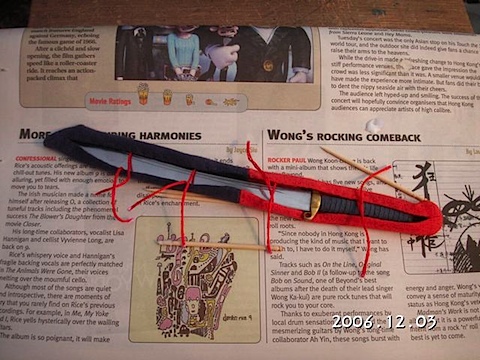 The set of 1:4 scale model sword is compared to a photo of the actual museum piece battle sword.